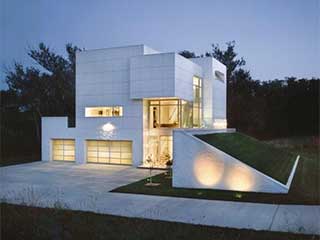 Today, most families have many members and, as a result, they have limited space at home for various activities. As they grow, kids need their privacy as well as some space to practice different hobbies. Grown-ups too need a little place to isolate themselves, especially if they work from home, or want to start to do so. If you'd like to add an office to your property but don't want to have to construct a new room, consider transforming your garage into an office. This can help you cut down on expenses and solve space problems. But before you move in your desk you must prepare the area.
Planning and Infrastructure

You need to place your work desk as far away from the garage door as possible. This is a safety issue more than anything else. If a spring breaks suddenly or some other part malfunctions, you may be too close to be safe. You also need to make sure there are enough power outlets available, as you will most likely want to connect at least a laptop of not a desktop computer. You should also consider having some garage door repairs done before moving in, as it may be a lot more difficult to conduct them afterward.

A Little Preparation

Before starting to move in, take the time to clean and declutter your garage. This is a good time to sift through your stored belongings and sort them into Keep and Discard piles. You won't be able to work in a messy environment, so you need to make sure the area is not just clean but also organized. Clutter tends to be a visual distraction and a major hindrance to productivity. Take the time to wash the overhead door and remove dirt from the tracks as well. You must also clean the floor perfectly focusing on the removal of lubricant residues.

Think About Security

If you're planning on leaving valuable things inside your newly transformed office, you should focus on reinforcing the security in order to protect your business documents and equipment. Add sensors that will open the door if they detect high levels of carbon monoxide. Connect the security system of your home to your garage door and consider adding a surveillance camera to one of the corners. If you need help with anything to do with the garage door, from repairs to replacement, give our team a call.